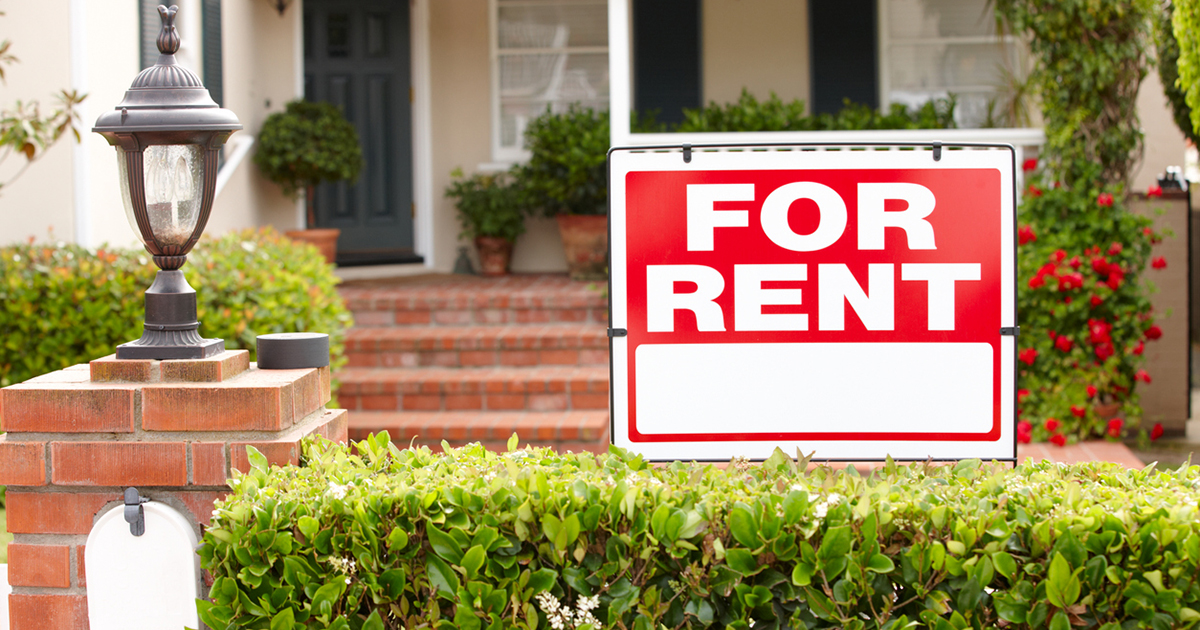 6 Things to Consider Before Becoming a Landlord
Military families move every two to three years and with every relocation, a major decision revolves around whether to live in base housing, to rent, or to buy out in the community.  For those who purchase their own homes, there's always the end product of knowing that within a few years, you will either attempt to sell your home or turn it into a rental property.  There are many benefits to owning an income-generating opportunity.  Prior to jumping in, here are six things to consider before becoming a landlord.
Cash Flow – Are you able to cover the payment if the home is vacant as well as repairs and recurring expenses for the property? Before becoming a landlord, you should have a firm grasp on your overall financial picture.  Is there a savings amount you would like to have on reserve in the event that your home is unoccupied for several weeks or months?  Do you have a nest egg should the house need a major repair like a new air conditioning unit, a new appliance, or have mold damage– all things typically not covered by many homeowners' insurances.
Insurance – Have you considered all the necessary insurances?  Speaking of insurances, have you considered that you will need homeowners insurance and/or landlord insurance on the property?  These coverages include personal property, the structure of the home, the personal belongings inside the home, liability coverage, and even rental income protection.  In addition to monthly or annual premiums, familiarize yourself with deductible amounts too!
Property Management – Will you self-manage the property from a distance or hire a local management company?  A major consideration for those thinking about owning rental property is whether or not it is feasible to manage the property yourself or if you will require an outside management company to oversee tenant requests, rent collection, lease agreements, and terminations, or service repairs.  Most management companies either charge a percentage of the rent or a flat monthly fee depending on the services they offer.
Market Rents – What are the rental comps in your neighborhood?  Be sure to uncover what other rentals of similar size and square footage in your area are collecting for rent.  Will the rent you charge cover all of your expenses (mortgage, taxes, repairs, and management fees)?  If not, are you comfortable taking a loss on the property?  For some property owners, it can take several years before they see gains in their investment property.  What's your level of comfort playing the long game?
Tenant Screening – Be cautious when screening tenants and expect turnover.  Many rental homes in military towns have a rate of turnover congruent with the military lifestyle.  You may find that your home has new tenants every two years.  Consider this in your decision of becoming a landlord.  With each new tenant, there may be the need for constant "wear and tear" repairs and replacements: carpets, door locks, paint.  Additionally, it's wise to have a stringent screening process in place for the people you will allow to live in your property.  Will you allow smoking, pets, or additional extended family members in the home?
Goodbye Home – Hello Investment Property – Be willing to cut emotional ties with your house. It's no longer your home, but a business commodity. After living in the home for a few years, you will have created memories there and have a sense of ownership of the place.  It is important to depersonalize the house and cut ties emotionally.  You shouldn't expect tenants to love the home and care for it just as you have.  They may not keep up the beautiful shrubs you planted.  They may decide to put a bunch of holes in the walls, hang obnoxious holiday decor outside, or put a giant leaky fish tank in the second-floor master bedroom.  Ultimately, when someone else is living there, you don't really have a say in how they treat the house.  You must think of it as a product or asset only.
Have more question in mind to make sure being a landlord is a smart move for you?  Feel free to contact me.  I'll be happy to discuss these considerations and more about turning your home into an investment property.